Ettore Sottsass Jr
Still images and moving archives
Painter, sculptor, architect, industrial designer, writer, traveller, Ettore Sottsass Jr. (1917–2007) developed a body of work nourished by multiple influences and testifying to a vision of engagement with the world. In 2013, Barbara Sottsass's donation to the Kandinsky Library at the Centre Pompidou consolidated a substantial part of his archive: notebooks, diaries, manuscripts, posters, postcards, personal and project photographs, library. Photography, an almost daily activity, was a key element of Sottsass's creative work. The article analyses this corpus and highlights the dominance of the image in the designer's explorations. It studies his various classification phases and puts into perspective his uses of photography as a narrative and experimental tool.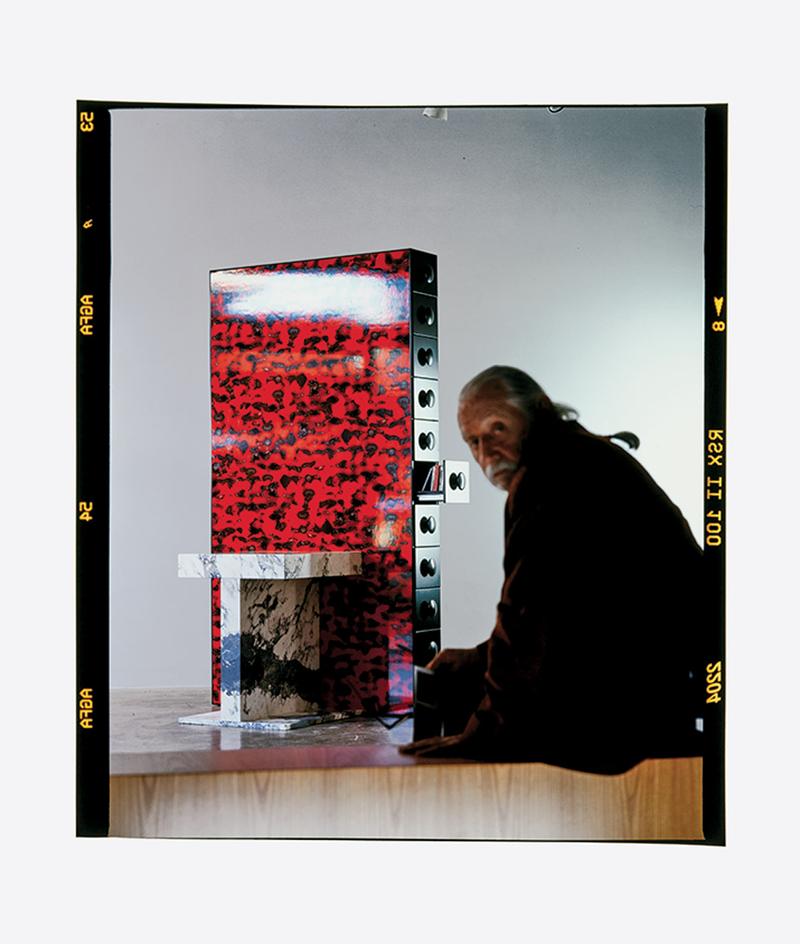 After studying history and information science, Karine Bomel worked as an image researcher. In 2009, she was appointed director of the designers' and architects' archives at the Centre Pompidou's Kandinsky Library. Since 2020 she has been in charge of the Museum of Decorative Arts library archive. She is co-author of "Archiver l'architecture" (Pli, no. 4, 2018).
Art historian Lola Carrel graduated from the École du Louvre and holds a Master's in Design Research (M2R ENS Paris-Saclay, ENSCI, Telecom Paris-Tech). She wrote her thesis on Ettore Sottsass's photographs, and published "From the finished object to the end of the object" in the magazine Problemata.
Art historian Jérôme Pasquet teaches History of Design at Télécom Paris and the School of Art and Design in Angers. He has worked at the Centre Pompidou's Kandinsky Library, notably on the Ettore Sottsass Jr. and Olivetti collections.
Keywords: Ettore Sottsass Jr., Design, Photography, Archive, Inventory
Citation: Karine Bomel, Lola Carrel, Jérôme Pasquet, « Ettore Sottsass Jr. Images fixes et archive mouvante », Transbordeur. Photographie histoire société, no. 5, 2021, pp. 112-123.