The Magnum Agency Online
Picture Library and Image Digitisation
How successfully has the Magnum Photos cooperative, founded in Paris and New York in 1947, adapted to the digital transition? Clara Bouveresse begins by analysing the diversity of discourse accompanying this shift, and the ambiguous mix of fascination and anxiety in the perception of technological change. She then takes a close look at the functioning of the agency's picture library and the construction of the online image bank that has replaced it. Far from being a "revolution", the adaptation process was a striking example of continuity. From the outset Magnum had championed the rights of photographers as creative artists and this was reflected in the way its archives were structured. The classification of the picture library and then of the digitised data bank assigned the images their journalistic, illustrative, biographical and heritage status; it also provided multiple forms of access to the collection via a system that reflected the agency's founding principles and shaped its strategy. Faced with the sheer profusion of the big image banks, Magnum continues to assert itself via the finesse of its digital apparatus.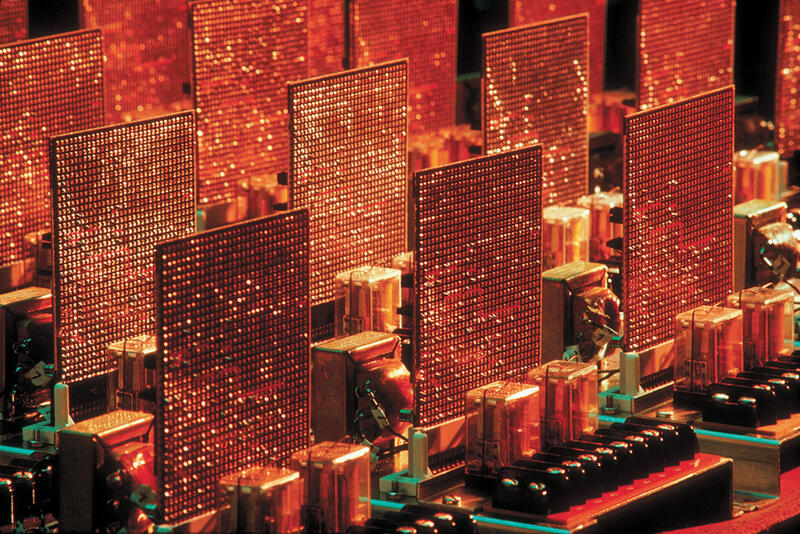 Clara Bouveresse is a senior lecturer at the Université d'Évry Val d'Essonne. Her dissertation at Université Paris 1 Panthéon-Sorbonne focused on the history of the Magnum Photos agency since its creation in 1947. She is the author of Histoire de l'agence Magnum. L'art d'être photographe (2017) and co-author with Clément Chéroux (ed.) of Magnum Manifeste (2017). In 2014–2015 she was Georges Lurcy Fellow at Columbia University, New York.
Keywords: Magnum Photos, Erich Hartmann, archives, digitisation, picture library, photographic agency
Citation: Clara Bouveresse, « L'agence Magnum en ligne. Photothèque et numérisation des images », Transbordeur. Photographie histoire société, no. 3, 2019, pp. 136-145.