Eternity Photographed
Greece on show at the Paris Peace Conference, 1919
A few days after the beginning of the Paris Peace Conference in January 1919, an enormous exhibition of photographs was officially opened in the centre of the French capital. Eternal Greece comprised over 500 photographs by Fred Boissonnas and was accompanied by the Greek prime minister Elefthérios Venizélos and his delegation, who had come to plead their country's cause. Attracting more than 40,000 visitors in a month, the exhibition was intended as one of the "theatres of peace". This article investigates the exhibition's intertwining of artistic, economic and ideological issues through the examination of the event's political context, its complex scenography, and the connections set up between the exhibited, printed and screened images and the objects, texts and rhetoric surrounding them. The author also looks into the interaction between a photographer, the world of politics and a group of intellectuals. The latter was formed to influence the peace process by giving visual shape to a national narrative and by consolidating a social group around a 19th-century political and geographical ideal updated by the power of photography: that of "Great Greece".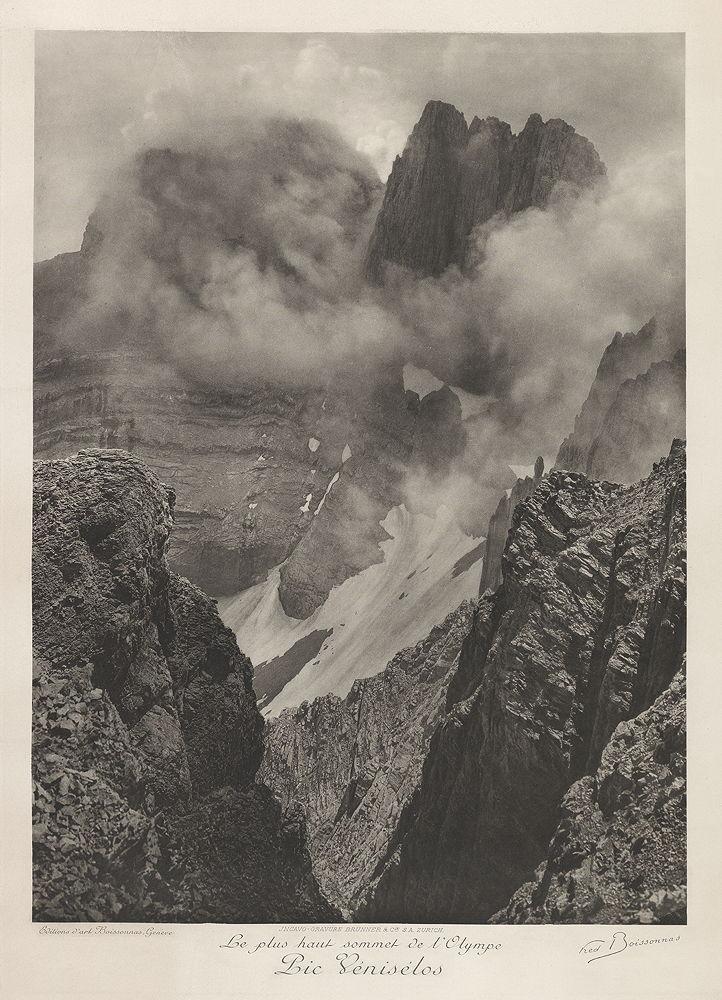 Estelle Sohier, holder of a Ph.D in history from the Université Paris I Panthéon-Sorbonne, is a lecturer and academic advisor in the geography department at the University of Geneva. Blending cultural history and geography, her work bears on photography and the concept of geographical imagination in the late 19th and early 20th centuries, notably via the oeuvre of Genevan photographer Fred Boissonnas. Her publications include Le Roi des rois et la photographie. Politiques de l'image et pouvoir royal en Éthiopie sous le règne de Ménélik II (Publications de la Sorbonne, 2012) and the co-edited volume Usages du monde et de la photographie. Fred Boissonnas (Georg, 2013).
Keywords: Paris Peace Conference, First World War, Fred Boissonnas, Greece, Elefthérios Venizélos
Citation: Estelle Sohier, « L'éternité en photographie. La Grèce exposée à la Conférence de paix de Paris, 1919 », Transbordeur. Photographie histoire société, no. 2, 2018, pp. 66-77.