The Educational Value of Photographic Reproductions
Aby Warburg's Collection of Images on the History of Astrology and Astronomy at the Hamburg planetarium
Not long before he died, Aby Warburg organised a display at the Hamburg planetarium of his Collection of Images on the History of Astrology and Astronomy, which he considered the basis for a special department at the Kulturwissenschaftliche Bibliothek Warburg. The exhibition opened – posthumously – in 1930. From early representations of the cosmos to the scientific rationality of modern times, it stressed the coexistence of myth and abstraction, drawing on Warburg's dualistic conception of history. The images in question were mainly photographic reproductions of works of art, arranged by Warburg and his associates in 17 sections to form an exhibition itinerary that would enable the visitor to experience – physically, so to speak – the evolution of ideas down through the history of different civilisations. The object was education for the people and the project was thus thoroughly political in character. It aimed at promoting self-education through a focus on man's eternal struggle to find, via culture, his way in the world.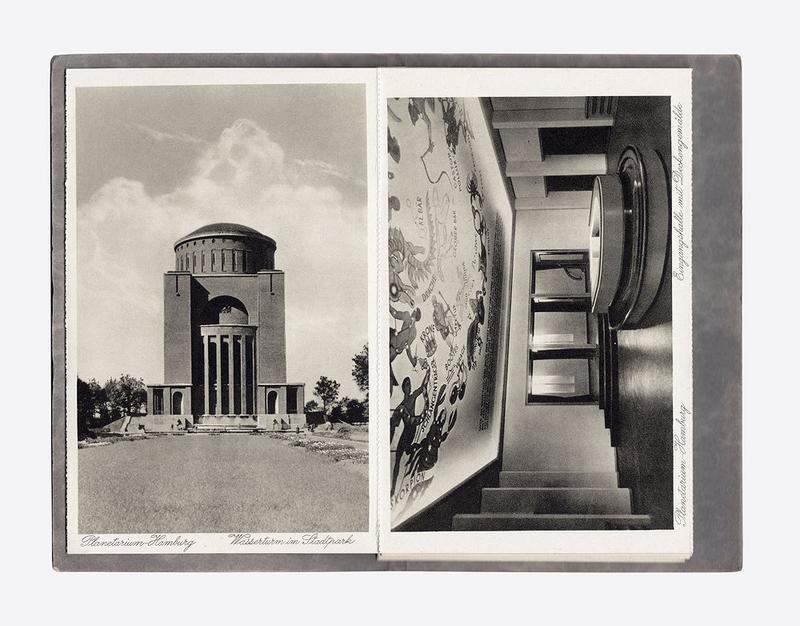 Uwe Fleckner is professor of art history at the University of Hamburg and director of the Warburg-Haus. He is the author of numerous books and essays on art from the 18th century to the present day, with particular emphasis on French art, art theory and political imagery. He has co-edited the works of Carl Einstein and Aby Warburg and is currently editing "Images from the Region of the Pueblo Indians of North America" as part of the Complete Works of Aby Warburg.
Keywords: Aby Warburg, astrology, astronomy, pedagogical exhibition, photographic reproduction, myth, comparative study of images.
Citation: Uwe Fleckner, « La valeur éducative des reproductions photographiques. La Collection d'images sur l'histoire de l'astrologie et de l'astronomie d'Aby Warburg au planétarium de Hambourg », Transbordeur. Photographie histoire société, no. 2, 2018, pp. 78-91.