The art museum as a place of authority for the photographic archive
The Italian case at the turn of the 20th century
How were documentary photography museums devised in Italy? What connections did they maintain with the European debates of the late 19th century, as well as with the Italian photography movement? How were they influenced by the inchoate Italian government, intent on administering the memory of the local territory, notably by archiving images? This article analyses how these collections were institutionalized through the most important Italian art museums despite the involvement of the Italian photography movement. It argues that this appropriation eventually altered their initial encyclopaedic vocation in favour of local heritage archives. The photographic archives of Milan (1899), called ricetto, served as a model for similar projects undertaken in Florence (1903) and Bologna (1916), owing to the reputation of their founder, art historian Corrado Ricci, who devised the archives in the form of a realistic response to the cultural imperative of knowledge of artistic heritage.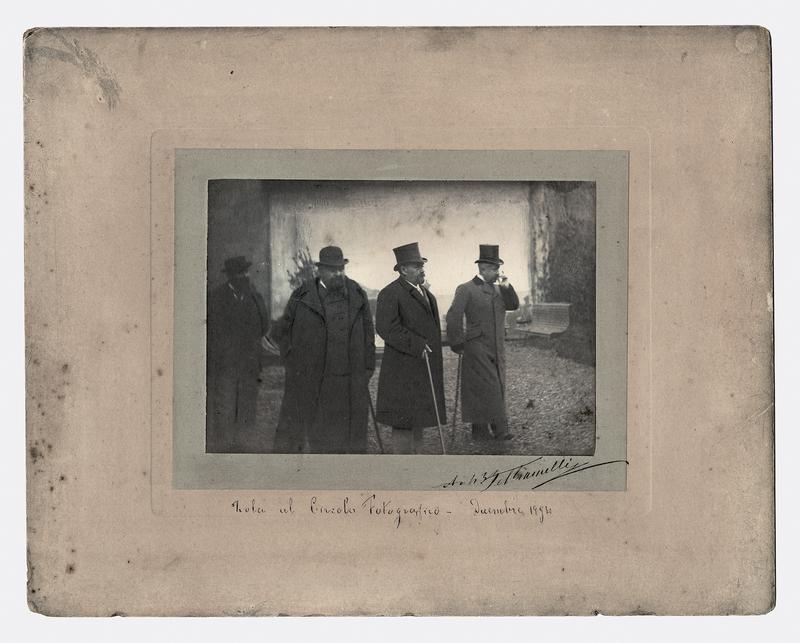 Tiziana Serena is an associate professor of history of photography at the University of Florence, vice-president of the Italian Society of Photographic Studies (SISF) and editor-in-chief of the journal RSF (Rivista di studi di fotografia). Her recent publications include Photo Archives and the Idea of Nation (co-edited with Costanza Caraffa, de Gruyter, 2015) and "Catastrophe and Photography as a 'Double Reversal.' The 1908 Messina and Reggio Earthquake and the Album of the Italian Photographic Society," in Marco Folin, Monica Preti (ed.), Wounded Cities (Brill, 2015).
Keywords: documentation, collection, photography, art history, museum, heritage, photo clubs, Italy
Citation: Tiziana Serena, « Le musée d'art comme lieu d'autorité pour l'archive photographique. Le cas italien au tournant du XXe siècle », Transbordeur. Photographie histoire société, no. 1, 2017, pp. 50-61.